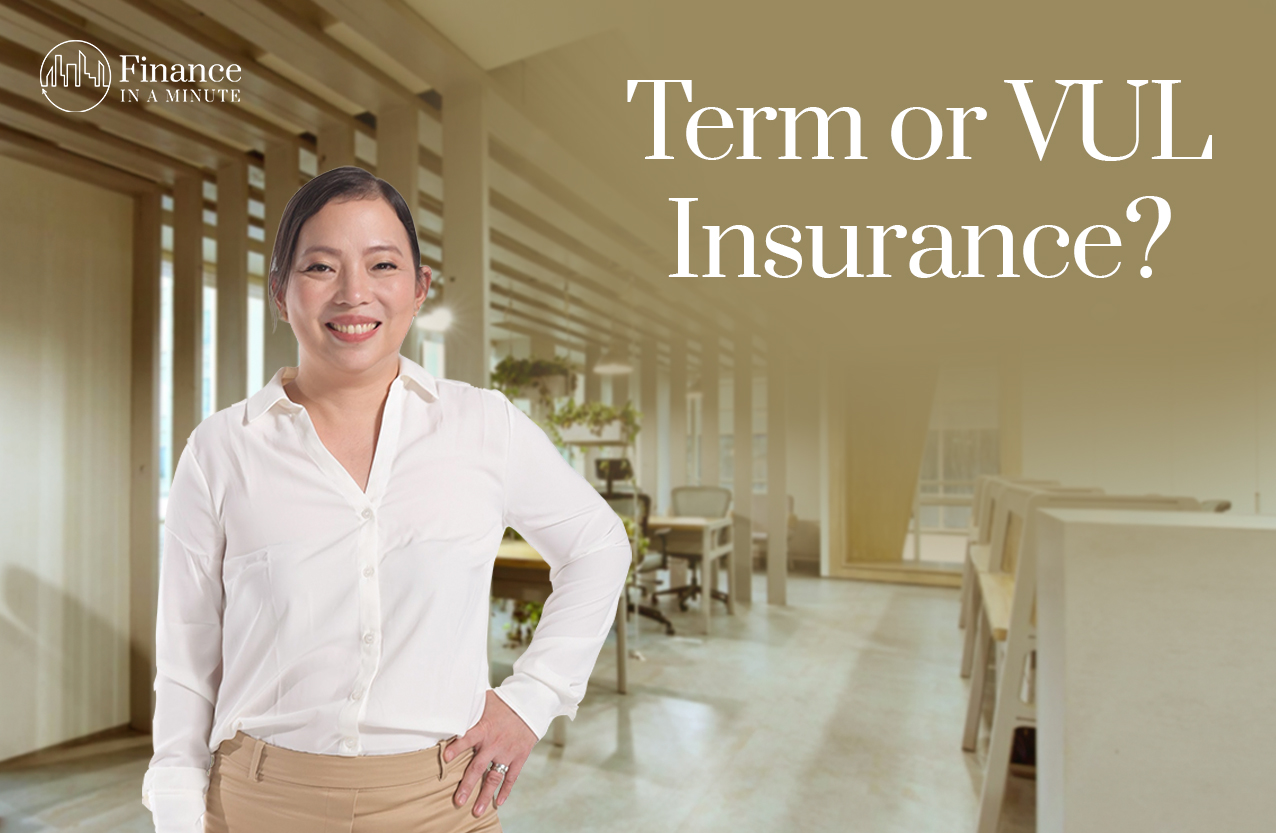 12 Feb

Term Vs VUL Insurance: Which One is Best for You?

A lot of people have varying opinions as to what is more cost efficient and what is the better option between a Term vs VUL Insurance. In this article, I would like to give you a fair comparison of the basic difference between this two so that you can weigh your priorities and match which product best answers what you need. Please take note that in life insurance it is not a matter of "one size fits all." Sit down with a professional Financial Advisor who will help you sort things out. 

Let us first define both to help us better understand: 

Variable Unit-Linked (VUL) is an investment-linked life insurance plan that provides protection and the opportunity to grow savings over time. The Insurance Protection part pays out a minimum guaranteed amount of insurance coverage in case of Insured's death. Savings/Fund Value, Accumulates a variable & non-guaranteed amount that is linked to the investment fund/s chosen by the client. 

A Term Insurance on the other hand is a type of insurance that is bought more for protection, where we pay a certain amount to be protected for a specified period of time. Coverage terminates the moment we stop paying for the premiums. 

To compare, VUL is a combination of insurance with investment component where the investment portion may help keep the policy alive in case of delinquency in premium payments, while term insurance is purely protection that ceases the moment premiums are not paid. 

Below is my outlook on the pros and cons on both: 

Term Insurance Pros: 

1. Cheapest form of insurance in the market. 

2. The regular term insurance can be converted to either a VUL or a traditional life insurance policy anytime. 

Term Insurance Cons:

1. Possibility of not sustaining coverage is high if you forget to pay your regular premiums. 

2. If you want to keep the coverage, please note that while the initial premium is cheap, premiums increase every 5 years. 

VUL Pros:

You get the best of both worlds, where a portion of what you pay for is allotted for your insurance, and a certain amount goes to the investment part which works 2 ways,

1. It creates an investment portfolio, which grows overtime to fund your retirement, the education of your child or other future financial needs.

2. Protects and ensures continuing coverage, afforded by the fund value that you accumulate in the investment part of your portfolio. 

3. For us Filipinos, it help develop the habit of setting aside a certain portion your income every month. 

4. You get a loyalty bonus for keeping your policy in force, currently equal to 2% of average monthly fund balance of the past 5 years prior to the bonus payout  payable at the end of 10th policy year and every 5 years thereafter. 

5. The investment portion is protected by the insurance part, in case something happens to the insured, both the insurance and investment are released to your beneficiaries. 

VUL Insurance Cons:

The length of the paying period may be affected by the performance of the investment portion, if you are looking at availing of the shortened paying period. VUL policies project at a certain rate of return where it can sustain the insurance till age 88 to 100, usually at 4%, if returns go lower, additional payment may be required.

At the bottom of it all is your priority, budget and commitment to your financial goals. Take time to sit down and determine whether you need a Term vs VUL Insurance plan, this will keep you on track to financial success. Feel free to book a free consult with our financial adviser here.