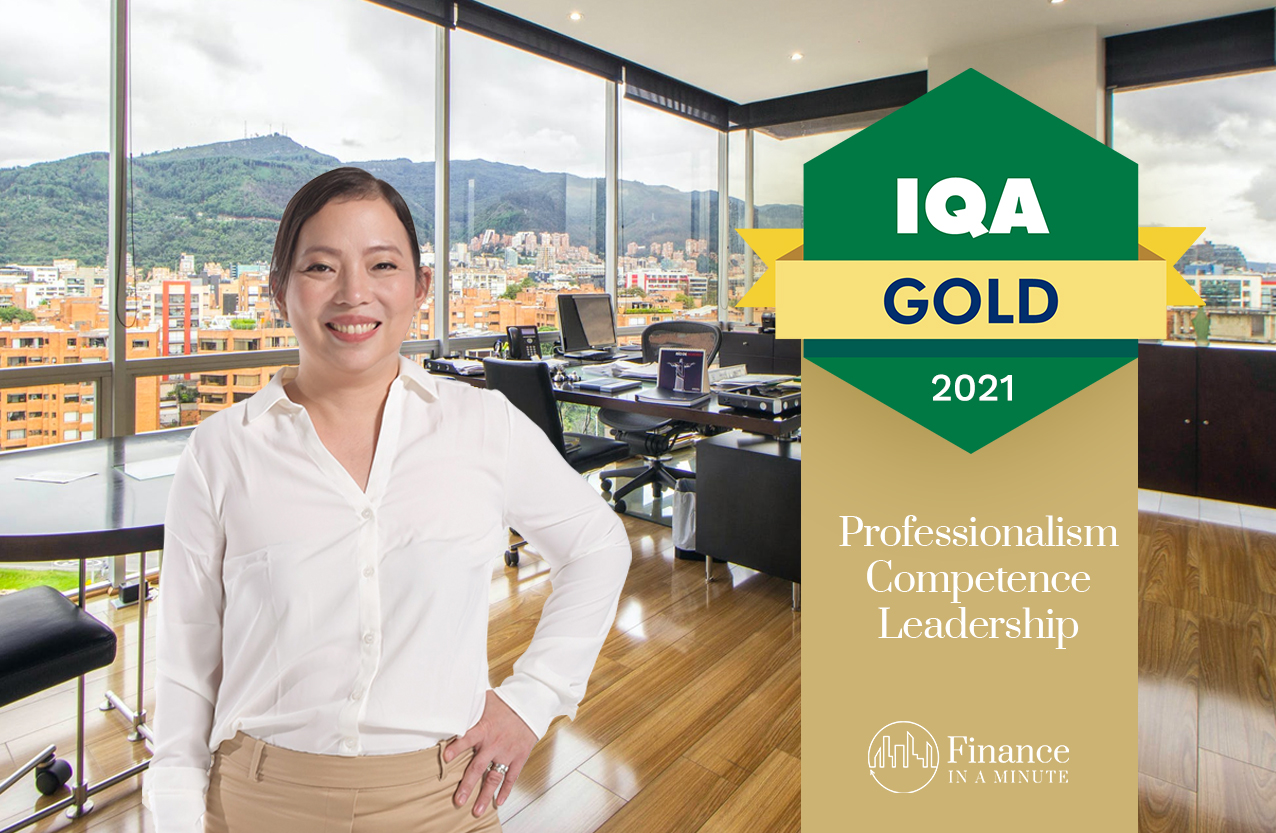 05 Jan

Finance in a Minute Gets a GOLD LIMRA Award

For the 10th time in a row, financial adviser and wealth coach, Mrs. Johanna Wan Lonzon of Finance in a Minute managed to bag an IQA GOLD LIMRA Award for her outstanding efforts, professionalism, leadership and dedication to her clients, or her "partners-for-life".

For over 100 years, LIMRA has been the industry's trusted source for unbiased research and data. LIMRA established the IQA awards in 1960 to promote quality selling in the life insurance profession worldwide. Since then it has become one of the most prestigious awards in the industry — used by 80 companies in over 30 different countries. This annual award is designed to honor producers for excellent production and outstanding persistency of life insurance business.

For the year 20210, Johanna of Finance in a Minute won a Silver Award, while for 2021, she rightfully received a Gold Award, all the while celebrating her 25th year as a Sunlife Advisor, and her 10th Year Qualifying for the prestigious award. All smiles here as we celebrate her win because when she wins, our clients win. This inspires us to push further in promoting our mission of providing financial education to all Filipinos for a brighter tomorrow. Congratulations to Johanna and to the team behind Finance in a Minute for this wonderful achievement!